As we have just finished tailoring our flagship option for a client, tailored online team activities are to the forefront of our thoughts just now. Indeed, we have been so focused on creating the ideal tailored experience for our client that it's been a couple of weeks since our last blog entry. As we type this, the action for our client starts tomorrow and we're ready. Ready enough, in fact, to now be able to create this blog entry – finally!
Tailored online team activities is something we've offered our clients ever since we launched our first online (Space Rescue) activity, back in 2008. In 2011, we launched what is still our flagship option – VirtuWall. Back then, clients usually ran it to give the participants a fun time. Occasionally, people also wanted a little bit of learning from it. Mostly, though, they were happy to offer everyone a good time with a fair amount of company-specific action for people to enjoy.
Widening horizons
Over the years, our clients have widened their horizons and wanted more and more from VirtuWall. And they've taken our horizons with them! We still very much do have clients who want just the fun aspect of VirtuWall. It's fair to say, though, that the majority probably want more. This current client is an example of that. They see it as an ideal mechanism to deliver company-specific knowledge that they want the participants to assimilate. And along the way, to test them on it. That way, they get the statistics on how their folk are performing.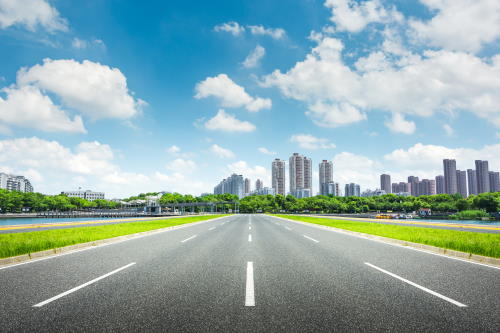 How do we do handle tailoring in such a case? Because we usually use a 3D scene as the delivery environment, we tailor the action to include both visual elements and message-specific tasks. For example, if we use our city scene, we populate billboards and posters etc. with client-specific (or message-specific) imagery. And/or we create 3D elements that are meaningful to the client. That might be as big as a store full of their products. Or as small as a few of their products around the place – or anything in-between. And usually plenty of 3D logos too!
Tailored tasks
For tasks, we take the message that people are focusing on and use those within the tasks. Some to simply highlight the messages. They may test knowledge (as for our latest activity) or to get the participants to engage with the message in some way. For example, if the client wants to focus on something like "innovation", we give them a task that will require them to be innovative.
We want the participants to appreciate what our client contacts have done in engaging us to engage them! And we want to have fun with them too. We run VirtuWall and it's a win-win for sure! Our contacts are thrilled with the feedback they get. Our participants love what the activity brings to them. And we're equally thrilled when everyone is happy.
Degrees of tailoring
But we do not tailor all of our online team activities to the same degree. We often, for example, simply tailor a MiniScavenge scene to include visual elements for a relatively short team event. VirtuWall events typically run for weeks or even months (though they can run in an hour or so if required). MiniScavenge is usually run for an hour or two. So when a client wants a shorter tailored online team activity, we can respond to that too. Less time for the event, less tailoring required.