If you'd gone looking for online team building just a couple of years ago, your options would have been limited. The pandemic has forced a major change in the online landscape in many areas and team activities is certainly one of those. Traditional team building (read "in person") companies had to adapt to the changed circumstances or go out of business.
Those that survived adapted their in person events to an online setting. Most of those combined webcams of come kind with Zoom to deliver them, with their staff members using the webcams. For example, many companies that provided Escape Rooms pre-pandemic kitted out a facilitator with a camera and allowed their participants to direct their movement and actions within their escape room setting.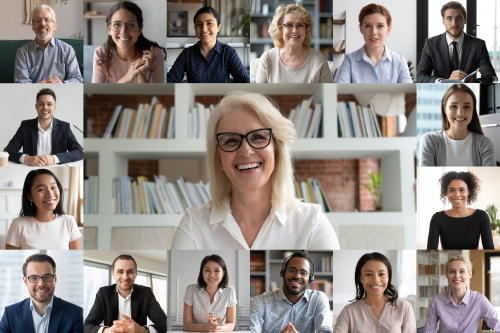 And many people enjoyed that – and still are. Which is all well and good if you have a relatively small group size. But there's a limit to the capacity that such an arrangement can handle. What if your group is 100 people? Many hundreds of people? Or even a thousand or more?
Different
Our approach has always been different. Had you gone looking for online large group team building activities a couple of years ago, you would probably have come across us. We've been in this space since 2008 and our options are 100% online. They also have no upper limit on the group size. To date, our largest group sizes have been over 7,000 people. The same set of activities are also suitable for even the smallest of teams. We often have just 3 people tackle one of our options. They are nothing if not flexible!
How?
How do we do this? Our activities are automated – basically we deliver them using technology. Our technological infrastructure is based in the cloud and is autoscaling. It automatically grows to match the requirement that the group size demands.
Flexible
Our clients range from global technological giants with many thousands of people across all functions spread around the world to those who now have people working from home when they used to be in a single office. Did we mention, we're nothing if not flexible? And home working, whether full time or hybrid in nature, looks set to continue for a large percentage of companies.
And not just for the group size. We're also flexible when it comes to timing. The shortest time a group has spent with one of our activities is just 15 minute. Yes, we offer great icebreakers for meetings! Yet the longest is over 2 months. Our participants quickly miss us when their event is finally over. You can see for yourself on our testimonials page what our clients think of us and our online team activities.