Our online brand is, of course, "Global Team Building". It's fair to say that the majority of what we do, by volume of the number of events, is indeed team building of one kind or another. But by number of participants, it is not quite such a clear-cut distinction. We also often run events which are less about team building and more about employee engagement. And, since we focus on online delivery, we are talking about engaging teams virtually.
Clients are interested in employee engagement for very widespread reasons. It may be just an opportunity to give people a fun time that they can really engage with. More commonly, though, clients are doing something new that they want their people to engage with. It might be that the organization is redefining its set of values and want everyone to have them at the forefront of their thoughts. Perhaps they are introducing new processes that they want everyone to be familiar with. Or maybe they are launching a new product – or range of products – that everyone needs to understand and get behind.
Gamification
Whatever the reason, our clients understand that it's not enough to just tell people things. If you really want the messages to be assimilated to a good enough degree, you need to engage with your people. Engaging teams virtually is a great way of doing just that.
Very little motivates people more than a competition. Especially a competition that's fun to be in! And our approach to engaging teams virtually is always to add gamification to the learning process.
For example, we have had more than one client that has introduced Robotic Process Automation to the administrative functions. It's a great time saver and reduces "boring" workloads for admin staff. But it's a very different approach to the long-established manual process. Helping people come to terms with it is a challenge. And one that we have helped whole departments and functions come to terms with. In a fun way. A gamified way.
Ideal framework
Our VirtuWall platform is an ideal framework to create something special in such cases. We gamify the learning process and develop a real understanding within the participant group. And we offer instant, dynamic insights into how the group is developing its understanding of the topic along the way. Event organizers and named senior leaders have access to all the stats VirtuWall provides throughout the process. At the end of the event, it can even help organizers plan for any future development needs – at both a group and individual level, as required. Everyone wins when participants learn what they are meant to, have a good time in the process and organizers stay on top of all the data coming their way.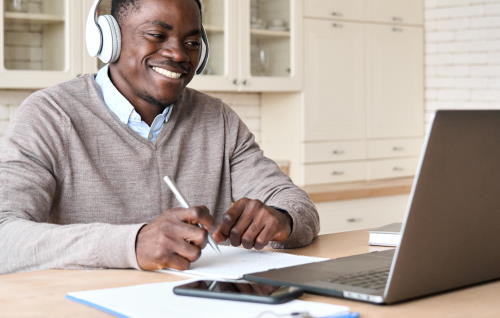 It's a very visual approach too. As a multimedia experience, it's second to none. We have many ways the experience can be presented, but more often than not it's all set in a 3D world that people become immersed in. We incorporate every type of element that helps with the learning process. These usually include video elements as well as gamified ways of helping people understand the key messages. And we usually structure the approach so that people are in teams. The advantages that competition brings are stronger that way.
Fun for everyone
Engaging teams virtually is a fun thing for us to do too! We usually enjoy such employee engagement events at least as much as our participants! And since we facilitate the event online, we are forever growing the number of people we stay in contact with after an event is finished. We have friends all around world because of our successful employee engagement events!
One thing we know for sure is that we're different. We've been delivering VirtuWall events since 2011, online events generally since 2008 and we've worked with geographically spread teams since our inception way back in 1990s. The difficult part of that, though, is that people really need to chat with us to get a feel for what we can bring for them. Please do contact us if you have any kind of employee engagement requirement in the pipeline. With our experience, we could help you get to grips with it even if you find that our approach isn't for you. Engaging teams virtually? Contact us 🙂