Online Team Building
Activities for Remote Teams
Developing team spirit in keeping with your corporate values is challenging. Our online team building activities will help you develop exactly that, and more… 
Online Team Building Is Our Pedigree!
We have helped organizations like Amazon, Apple, Booking.com, Cisco Systems, Intel, Lego, Mars, Merck, Microsoft, PepsiCo, Pfizer and hundreds of others with our intelligently created team building activities.
Online team building activities for remote and in-office employees? Yes, that's what we've done the best since 2008!
NEW Check out our first in the series White Paper here.
We have a portfolio of different activities. Each share one thing in common. Your team members can join it virtually from anywhere. Whether they are office-based again, working from home or on the beach (!), everyone can join in.
You can buy access to our virtual team building activities online, or request custom pricing to suit your needs.
Not sure what's right? Request a discovery call.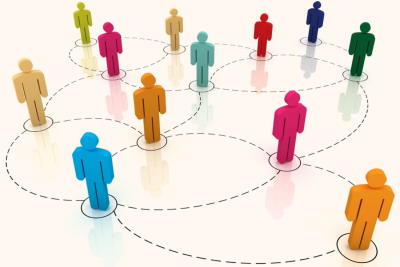 Remote teams are harder to engage
No matter the geographic spread – national or international – remote teams are harder to manage. They were harder pre-pandemic and now there are far more remote or hybrid teams than ever before.
Creating and developing a team spirit in keeping with your corporate values is challenging. Building and maintaining trust between team members is far more difficult than when everyone is co-located. Making everyone feel together and included within the team needs to be at the core of how the team runs.
Online team building activities can help
Online team building activities can help you develop that team spirit, build that trust and make your people feel part of your team. In a word, everyone can feel engaged. Our options are part team-building and part employee engagement.
They use technology to connect your people in the same way they work day-to-day. That makes our activities relevant and useful, as well as fun!
Employee engagement is much more than a free lunch.
Not sure how our virtual team building activities can help you, your team, and the organization? We will be happy to schedule a quick call with you at your preference. Addressing all your questions will be our pleasure.
From small teams to whole organizations
Whether you are looking for just your team, a department or your whole organization, we have options for you that can help you engage your people.
An online scavenger hunt… that's also an online treasure hunt, and part "Escape Room" as well. A choice of our fabulous 3D scenes.
A fabulous ice-breaker that everyone enjoys. MiniTreasure is fun, competitive, and our entry-level activity for remote teams.
Our flagship online option is a flexible platform that can be tailored to literally any event requirement, including online conferences and meetings.
A learning-focused, intense activity offering a real challenge that teams will enjoy tackling. It helps them improve their effectiveness back in the workplace.
We take you back in time to the American Old West. In teams, you run newly established towns that collaborate and compete with one another to be the best.
We're established – We've been working with international teams since the early 1990s. We've been delivering online team building activities since 2008. 24/7 – Each of our options is available all day every day. Wherever you are, our options are there for you. 
Flexible duration – You might be looking for a quick, fun icebreaker.
More commonly, people are seeking an hour or two of full-on engagement and challenge. And some are looking for something that blends in with a company conference or major announcement.
Our options have run for as short as 15 minutes and as long as 2 months.
Any size group – We've had plenty of teams of just 3 people enjoy and benefit from our options. At the other extreme, our largest groups to date have been over 7,000 people. You can be sure whatever your group's size, our options can handle it with ease.
Affordable pricing – Our online team building activities start at $15 per person. And we publish our volume discounts on each of the activity pages. For tailored and larger events, we're happy to quote individually and accurately. One thing is for sure. You won't need to book travel or accommodation with any of our options.
They really are 100% online. That makes them environmentally friendly as well as more cost-effective!
Value for money and great feedback
Our off-the-shelf activities offer great value for money (see our prices here). More importantly, they are so appreciated that teams always want to come back for more.
"Yes the conversations are still continuing over teams (mainly driven by the winners 😊). It seems like everyone enjoyed themselves and are asking if we can do it again 😉. So thank you very much for arranging."
"The feedback has been amazing… They are hooked! I'm really excited about the reports and all the information the team will get from the answers. We couldn't have asked for a better activity for our group!!! Honestly, I'm sad that it will end tomorrow! Thank you both for everything!"
"The team thought this was great, and honestly that last point, the team was like we have to get this right! So it was fun for them and I enjoyed watching them talk about it."
"Our virtual holiday party was a huge success- many thanks to your team. It was really great working with you – I miss you guys almost as much as I miss traipsing around in Party Town late at night!"
"We had our debrief today and the responses were unanimous that everyone enjoyed the activity. We had a great discussion on all of the points, both missed and gained … Thanks again and I look forward to running our next event with you guys!"
Let us show you what we can do for your remote teams and how?
Let us walk you through a demonstration of our activities. We ask for an hour and a quarter.
We'll use the first 15 minutes to understand your requirement and agree with you on the best option or options to look at. Then we'll move smoothly into a demonstration so you can see for yourself how we can help you.
You'll be welcome, of course, to invite colleagues to join in the discussion and demonstration. Our clients are spread worldwide, but we are based in the UK.
If your time zone makes the times on offer inconvenient, please contact us and we'll gladly schedule a time to suit you. We can't call ourselves Global Team Building and then keep strictly to UK office hours!
The times offered show your local time as set on your device.
Fill in the form below with your queries and we will get back to you at the earliest.